Dry Icer is a new and Improved professional Dry Icer the old "Pea Souper" has set the standard for dry ice low lying fog machines in the industry. Dry Ice will not set off fire alarms The effect is absolutely beautiful and the photos you'll have of your first dance on a cloud will be for a lifetime.
Some Venues do not allow Dry Ice

Thank you for considering DJ Ryan for your special day
As I'm sure you are already aware, planning one of the most significant
events of your life can be a very stressful thing. A wedding is a unique
event that requires the skills and experience of a wedding specialist for
a smooth, flawless ceremony and reception. It has been said that your
entertainment is responsible for over 80% of the success of your entire
wedding day so choosing the right Wedding DJ / Entertainment for
your wedding reception is important. You need to make sure you
choose the experience and personality to make sure your night is a fun
and magical one that will create memories that last forever for you
and your guests.
At this point, you may have a lot of questions and not sure what is expected or required on your part. Rest assured I'm here to help, I specialize in Weddings and with over a decade of wedding DJ experience I've performed at hundreds of them with proper beat matching skills and the ability to read the crowd's vibe on the fly. I can also pass along some helpful advice in making your wedding day a great success by providing suggestions for fun kissing games and centrepiece giveaways, along with song suggestions for every part of your wedding day (ceremony, grand entrance, bouquet/garter tosses, first dance, parent dances, etc).
I have a true passion for DJing weddings and treat each and every event with the same importance as if it was my own. Unlike larger DJ companies that send out a random DJ on your wedding night, when you hire DJ Ryan, you are guaranteed a true professional and you'll know exactly who will be performing for one of the biggest night of your life. From the initial client consultation, accommodating any changes/requests leading up to your event, as well as being there in person the day of and performing as your Wedding DJ & Emcee, I am here to support you each and every step of the way.
Pick Any Optional Add-Ons With Your Package
If you do not know what Add-ons you Require right now, these can be added on at anytime before your event
* Up to 11 Hrs. Reception / Ceremony / Cocktails ( Free Setup included ) Need more time ...$100/ Hr
* Setup in three different locations ( Cocktails / Reception Area & Ceremony )
* DJ Duties ( Introduction / Cake Cutting / Bouquet & Garter / Centerpiece Game/ Kissing Game )
* Professional Entertainer/MC/DJ Service
* Free Setup Prior to Guest Arrival
* 2 Free Consultation With your DJ
* Professional Top of the Line Sound System for any Size Hall
* 160,000 Song Library to Choose from
* Text Message your Request
* Wedding Itinerary Included, Provided by the DJ
* Wireless Mic for Speeches & Minister

* DJ Booth for Reception
* DJ Booth for Ceremony
* Speaker Setup for Cocktails in other Room
* 5 Lighting Effects
* 5 Wireless Up lights ( Set to your theme color ) Need more UP Lights $25 each
Optional Add-Ons Additional Hours
If you need more hours

$100 / Hr
Ultimate Reception, Ceremony & Cocktails Wedding Package
If you do not see a Package that suits your needs I can also custom make you a Package . Call or Email with your details. Optional Add-ons can be added on at a later date .
(905) 809-9602 pumpit@rogers.com
Pump It Entertainment can also DJ for your Special Event , from Jack & Jills, Corporate Functions, Fundraisers, Birthday Parties and so much more . Depending on whats needed at your event and how many hours are required will vary on pricing . To find out more information please send me a direct email to pumpitdj@rogers.com or call or Text 905-809-9602
Optional Battery Powered Generator
If you plan On having your Ceremony where there is no power in the Area, I have a Battery Powered Generator with no noise . This will power my entire Ceremony Setup including Wireless Mic . I can be setup anywhere ( Note this is not for Reception only Ceremony )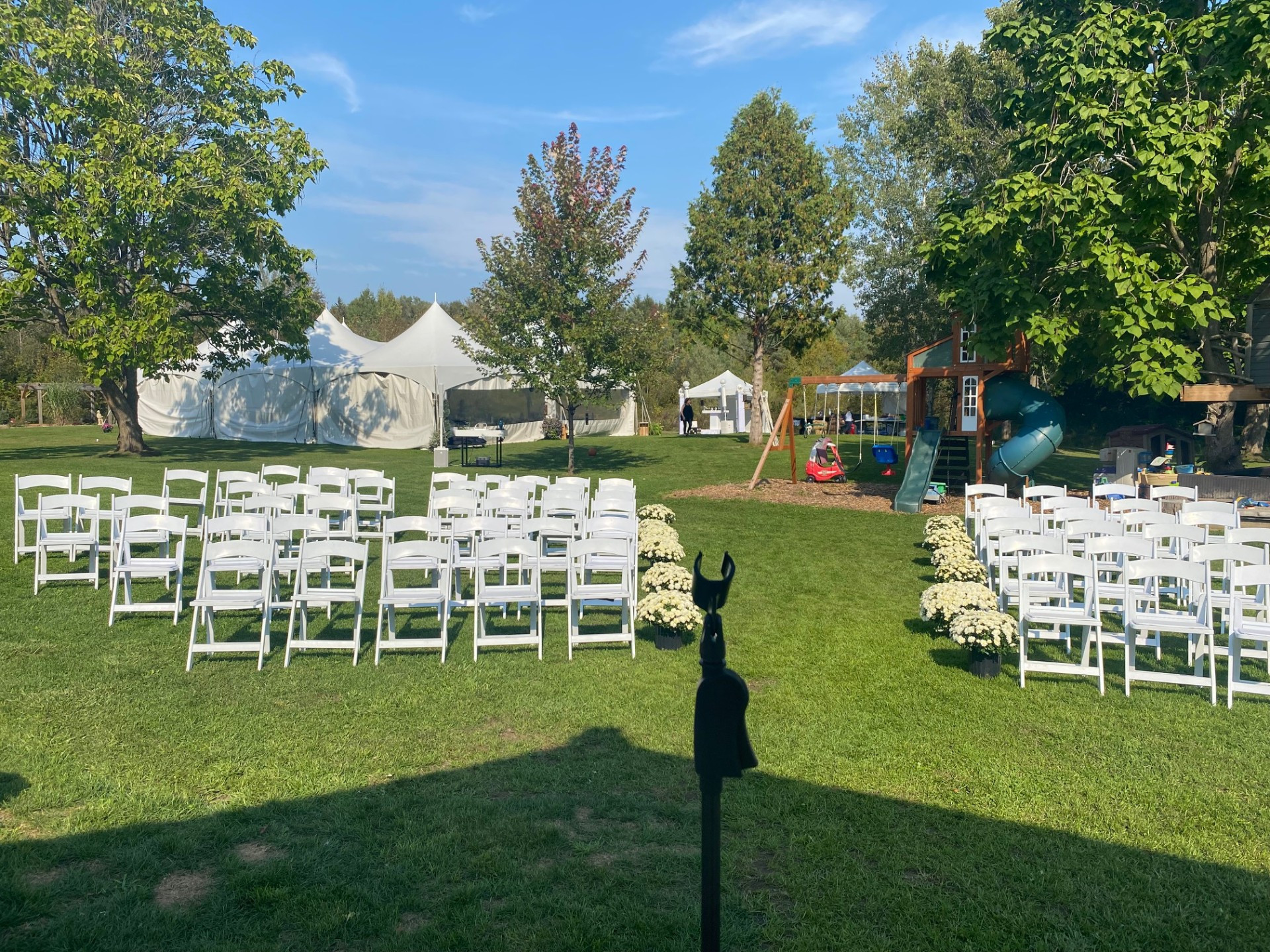 Deluxe Reception & Cocktails Wedding Package
* Up to 8 Hrs. Reception & Cocktails ( Free Setup included ) Need more time ...$100/ Hr
* Setup in Two different locations ( Cocktails & Reception Area )
* DJ Duties ( Introduction / Cake Cutting / Bouquet & Garter / Centerpiece Game/ Kissing Game )
* Professional Entertainer/MC/DJ Service
* Free Setup Prior to Guest Arrival
* 2 Free Consultation With your DJ
* Professional Top of the Line Sound System for any Size Hall
* 160,000 Song Library to Choose from
* Text Message your Request
* Wedding Itinerary Included, Provided by the DJ
* Wireless Mic for Speeches & Minister

* DJ Booth for Reception
* 5 Lighting effects

* 5 Wireless Up lights ( Set to your theme color ) Need more UP Lights $25 each
This Package is not for Weddings .. Price starts at $600