DJ System up to 1,000 people
Sound advantages--only from Bose
The system's breakthrough loudspeaker produces wide, uniform sound coverage of nearly 180 degrees—onstage and throughout an audience of up to several hundred—with little dropoff in volume and tone.
The Model II system also features Articulated Array speaker technology for better tonal balance. The loudspeaker's 24 vertically mounted drivers are precisely angled to create clearer highs and more consistent tone in the room. Even people off to the sides of these stage speakers enjoy well-balanced, detailed sound. My Bose L1 Model II systems come with two or Four Bass Subs for that deep sound depending on the size of the room. When it's time for Speeches you want the people at the back of the room to hear you, and my Bose speaker system will deliver that. I use a Separate Bose System for your Ceremony so you will get that crystal clear sound, and when you go to do your vows your guest will hear every word you say.


The Powered speaker you see on the left is your average powered speaker hitting the audience. The Bose Speaker system I use which you see on the right will fill the entire room with clear crystal sound Two bass bins that will get your feet moving ( Two speakers will handle up to 500 guests. For bigger corporate functions more speakers can be added, which can handle up to 1,000 Guest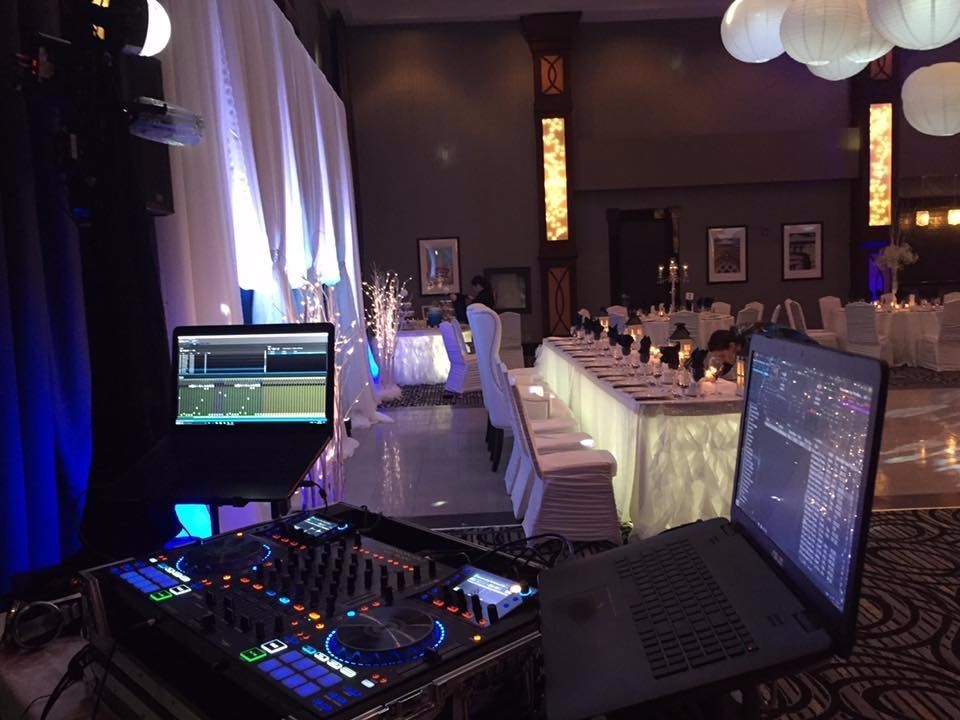 The Party Never StopsMC7000 is the professional DJ controller with 4-channel Serato DJ capability and dual USB connections. These two USB audio interfaces enable two DJs to play together (on their preferred DJ software) or 'hand off' in a truly seamless, uninterrupted manner. Coupled with Denon DJ's legendary build quality and superior 24-bit audio reproduction, this is a no-compromise controller perfectly suited to both mobile and club DJs. I always bring two laptops with me extra external hard drives and Dj Controller

The GLXD4 Digital Wireless Receiver from Shure is designed to work with Shure's GLX-D series digital wireless systems. It operates on Shure's Z2 frequency band between 2400 and 2483.5 MHz on a 2.4 GHz ISM wireless band. Shure's proprietary LINKFREQ automatic frequency management, which scans for clearest available frequency range, will automatically link the GLXD4 and a compatible transmitter. The GLXD4 has continuous interference monitoring and will automatically switch frequencies to avoid interference and drop outs. The integrated battery charging station allows you to charge your transmitter when not in use, or a back-up battery pack while in use. Your transmitters remaining battery life is displayed on the GLXD4's front-panel LCD screen. Up to 8 systems can be used simultaneously.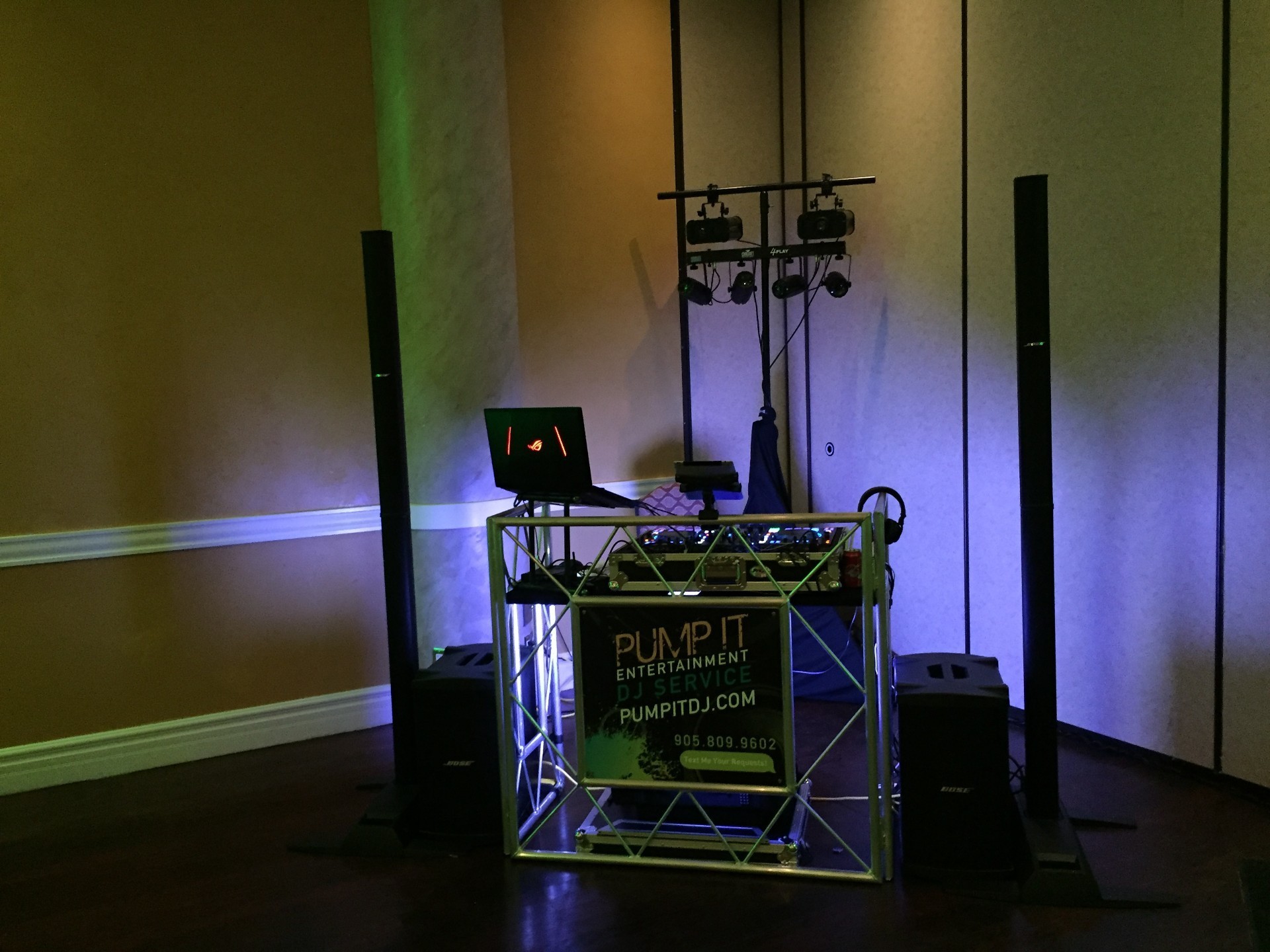 I only use top of the line lighting, I set all my lighting to DMX control which means I can control the lighting and tell it what to do. I can pinpoint where I want my lighting to spot on a spot on the dance floor, and I can change it to any color. With the Intelligent lighting system, I can put a spot on you for when you are introduced and for your Cake cutting. With having control of my lighting DMX I can make sure that when it's time for your First dance the light is on you and not shining in your face. All my lighting will fill any small or large venue.